Tuesday, November 30, 2010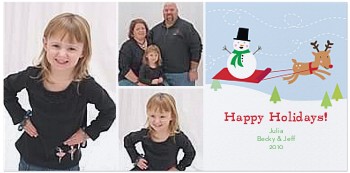 Posted by

BekkiBoo aka tubelessstl
at 9:38 AM
No comments:
Links to this post


Saturday, November 27, 2010
I didn't take any pictures due to camera issues (yup, need a new one, Oh Santa!)

but tonight I had so much fun lifting Julia up to the top branches of the tree to put ornaments on.
Last year she was out cold and too young to participate, this year she was right in the action of helping us decorate the inside. FUN Days we waited so long for.
Posted by

BekkiBoo aka tubelessstl
at 11:49 PM
No comments:
Links to this post


Monday, November 15, 2010
I admit I had to take a break from blogging person stuff due to who was watching, but honestly, I don't give a crap anymore. I want to blog my thoughts and if you happen to log on to this blog and read them and you are family or friend, just know I am just speaking from my heart. That is who I am and if you don't like it, delete my bookmark from your list.

That being said, I am going to go out on a limb and talk about a few things I am dealing with right now. Some good, some bad, and a bunch of GREAT things in between!

Sadly my camera is broke so pictures of the cuteness of Julia and her friends and our family are slow to come. I am going to have to break down and purchase myself a Christmas gift early. LOL I am just waiting for some good deals to happen and might even wait until Black Friday to buy with much savings.

Buying with much savings is my goal. Being a stay-at-home-mom now has really taught me to shave mucho bucko's from our budget.. I can say our budget is way out of whack still, but I am working on that, especially when something as essential as a camera breaks ...

This week I am starting our Christmas shopping. First order was online today from Amazon.mom.com. A gift for Julia! Santa's list this year is going to be crazy long because she sees things and says Santa can bring that to me. I am working on telling her that she must be nice and not naughty in order to possibly get one or maybe two items on that list. LOL Santa is watching you, Julia. I tell her that often.
Posted by

BekkiBoo aka tubelessstl
at 9:19 AM
2 comments:
Links to this post